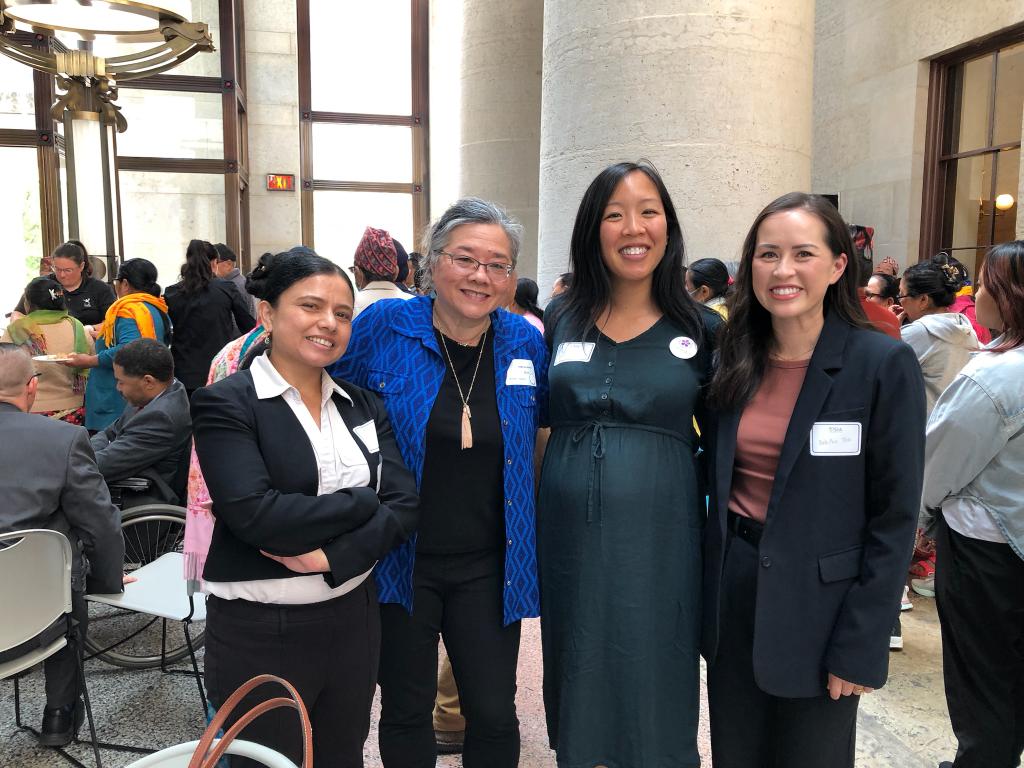 1st Annual OAAPI Legislative Day – 2010
Ohio's first-ever AAPI Legislative Day, held June 8, 2010, in the Main Atrium of the Statehouse in Columbus, was an overwhelming success. Nearly 400 AAPIs from across Ohio came together to understand their collective power and learn about each other's communities and the importance of political engagement. Keynote Speaker Kiran Ahuja, the Executive Director of the White House Initiative on AAPIs at the event.
This page shares videos, photos (a gallery at bottom) and stories from those who came. A special narrative captures one woman's journey and the day's events. (See the Pre-Event Press Release and Post-event Press Release.)
Yu Yun Qing, 79, Chinese, Cleveland
"I want to look around," Yu said, speaking through an interpreter on the bus to Columbus. "I want to see a government 'leader.' I've been in the US for nine years, and I've never seen a leader or politician. I'm not sure what I'll say to them because of language barriers. If they say hello to me, I will be happy." On the way back home, Yu was amazed at what the trip had shown her. "For the first time I saw a map of the state of Ohio and the guide pointed out to me where I live in Cleveland," Yu said. "I'm 80 years old already and I've never been here. I'm going to tell my grandchildren about my trip to Columbus."
Sudershan Pasupuleti, Indian, Toledo
Sudershan has been active in Toledo's Indian and Hindu communities but wants to go farther. He now wants to act through a broader Asian American network to find positive outcomes, especially for youth. "Today we heard a valuable message," he said. "We need to be more active. But it's difficult to translate this message. The indian community is highly educated and thinks they can succeed individually. If we want to gain more visibility, it won't happen without working together."
Tulasha Bhujel, 46, & Buddhi Darnal, 56, Bhutanese Refugees, Cleveland
Tulasha, Buddhi and their respective families arrived in the US about a year ago after almost 20 years in refugee camps set up in Nepal for people fleeing the oppressive Bhutanese regime. On the bus to Columbus and speaking through a Nepali interpreter, both were at a loss to define where they were going or what would happen there. But they were emphatic about the challenges they now face. Their inability to speak English, a lack of work and training, no health insurance (an NGO provided eight months worth at first but now that's over), surviving on food stamps and working odd jobs to pay the rent.
Nao Hironaka, 27, Japanese, Findlay
Nao is a first generation immigrant on a student visa who just graduated, in May 2010, with an MBA in healthcare management from the University of Findlay. She's now working in a hospital, helping Japanese immigrants who find themselves patients with translation and other help. She came to the Legislative Day in hopes of connecting with other Japanese American communities and learning more about healthcare legislation.
Errol Lam, Caribbean Asian, Bowling Green
Soon after coming to the US, Errol learned the corrosive power of negative stereotypes. Errol's first and only language is English. However, as a first-year librarian at the University of Bowling Green, he was told that students had trouble understanding him. "That was devastating," Errol says. "Then I joined the struggle." Errol was at the Legislative Day to participate in the new movement being created by Ohio's Asian American organizations. "It's exciting to see new, younger people and group action."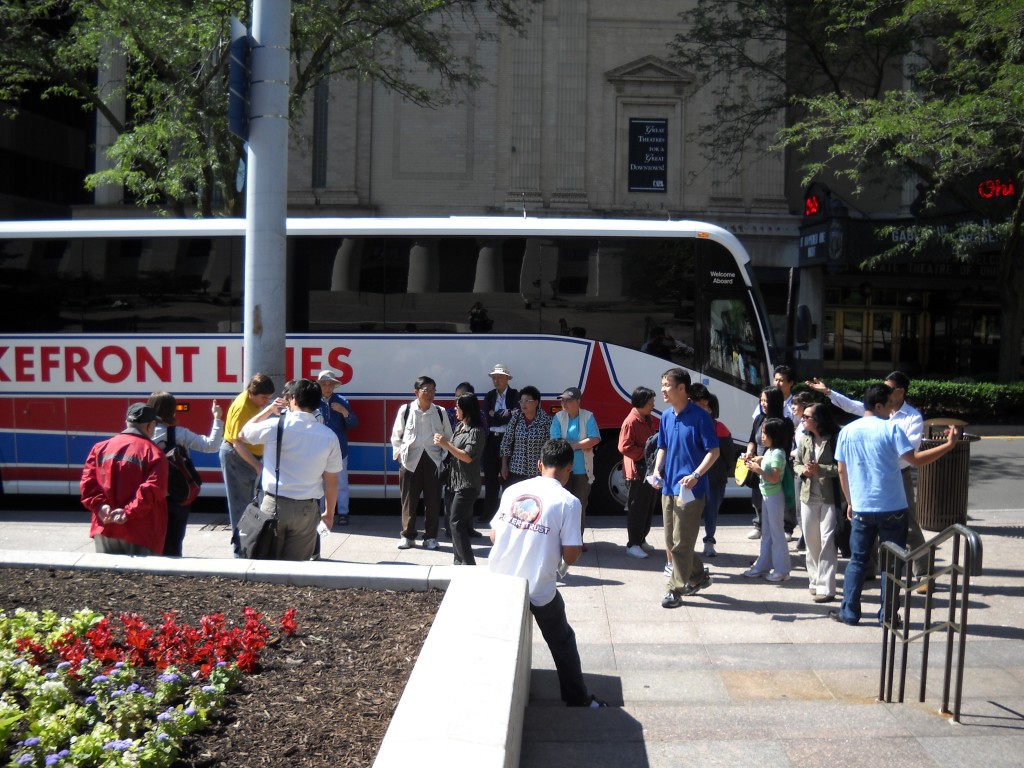 Save
Save
Save
Save
Save
Save
Save
Save
Save